© Copyright Harbourviews.co.uk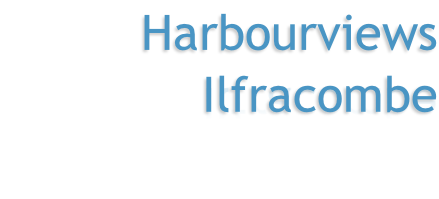 Why not holiday in our 2 bedroom apartment overlooking Ilfracombe harbour and the sea?
Contact us on : 01993-771346,
email : holidays harbourviews.co.uk or
write to : Harbourviews, 21, Lymbrook Close, South Leigh, Witney, Oxon, OX29 6XL

Cookies
We DON'T use Cookies or collect your data but we do use Google Analytics to improve the reach of our site.

SL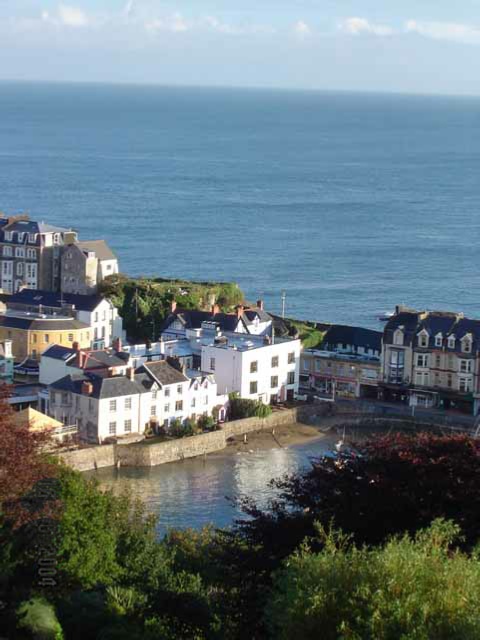 ILFRACOMBE


Ilfracombe is a Victorian sea side town nestling on the North coast of Devon, overlooking the Bristol Channel. On a clear day the coast and mountains of Wales can be seen in the distance.
The town has a mixture of attractions, from the Landmark theatre, tunnel beaches and museum through to pubs, restaurants and shops. There are coastal walks along the rugged North Devon coast and the renowned sandy beaches nearby at Woolacombe and Croyde are an easy drive away.
HOLIDAY APARTMENT
We are pleased to offer this self catering holiday apartment overlooking Ilfracombe Harbour. The two bedroom, 2nd floor apartment is part of a large Georgian house. It is said that Beatrix Potter stayed here as a young woman and the path down to the harbour features in one of her books.
The front windows offer magnificent views of the harbour and over the Bristol channel to the distant Welsh coast. Just in front of the apartment is St. James Park, with its path down to the harbour. It is in an ideal position to enjoy the town, walking and nearby beaches









Imagine a sleepy Devon harbour, the call of a herring gull, the soft light of a sunny morning and the sound of a small fishing vessel setting out for the morning's catch.
Imagine watching the day unfold from the Georgian windows of a fine apartment in a listed building.
Imagine the views - the harbour with the gently rocking boats, the pier and the fishermen, the lantern chapel opposite, the distant Welsh coast and the rocky Larkstone headland.
Imagine the anticipation of the new day; will it be Woolacombe for the beach, Croyde for the surf, the coastal path for the views, the boat to Lundy or a quiet day in, watching the world go by.
Imagine the sun beginning to go down - the lights twinkling on the water in the harbour.
Imagine the choice - what shall we eat? Eat in, dine out - a restaurant or pub or perhaps fish and chips on the harbour wall.
Imagine walking to the cinema or the theatre for a film, a band or a show and walking back with a smile still on your face.
Imagine a last look out of the windows before another Ilfracombe day tomorrow.