© Copyright Harbourviews.co.uk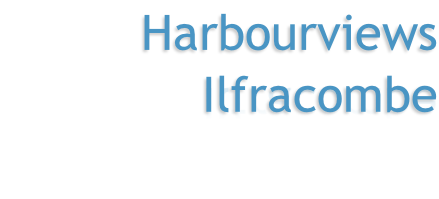 Why not holiday in our 2 bedroom apartment overlooking Ilfracombe harbour and the sea?
Contact us on : 01993-771346,
email : holidays harbourviews.co.uk or
write to : Harbourviews, 21, Lymbrook Close, South Leigh, Witney, Oxon, OX29 6XL

Cookies
We DON'T use Cookies or collect your data but we do use Google Analytics to improve the reach of our site.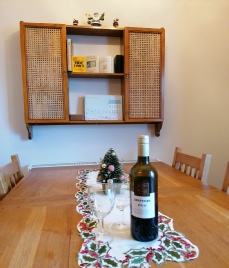 Christmas is a special time and we like to think that we can help to make it little extra special.
We add tasteful decorations and a Christmas tree so that you will feel festive as soon as you arrive.
The flame effect fire that sits in our Santa sized fireplace and the full gas central heating will ensure that you are comfy and cosy. There is plenty of space for stockings and something "warming" on the mantelpiece, for Santa, of course.
Snow in Ilfracombe is a bit of a rare occurrence but you can look out of the windows at the harbour and the Christmas lights or close the shutters and imagine the sound of sleigh bells.
We have a full kitchen with a double oven and a dishwasher for those who wish to keep it traditional, or a microwave for those who just wish to warm something up.
The solid oak dinning table will extend to accommodate the finest of spreads and seat 6 in comfort.
There is a 42" plasma television with 5.1 sound for the queens speech or the movie, and PVR to ensure you don't miss a thing.