© Copyright Harbourviews.co.uk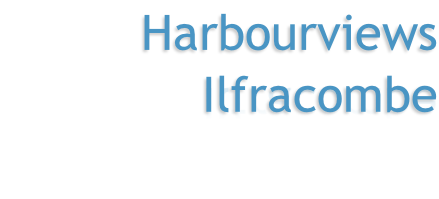 Why not holiday in our 2 bedroom apartment overlooking Ilfracombe harbour and the sea?
Contact us on : 01993-771346,
email : holidays harbourviews.co.uk or
write to : Harbourviews, 21, Lymbrook Close, South Leigh, Witney, Oxon, OX29 6XL

Cookies
We DON'T use Cookies or collect your data but we do use Google Analytics to improve the reach of our site.


COVID-19
We want you to feel safe to come to our apartment and to be confident that we have taken suitable precautions to protect you.
Our apartment is cleaned by professional cleaners who follow the best guidance:

Every surface is cleaned using a soap spray and an anti-virus and anti-bacterial disinfectant.

All windows will be opened (providing the weather is not too extreme) to air the property as much as possible

Special attention will be applied to door/cupboard handles, light switches, remotes, taps, banisters, hair dryers, key safes

Toilets will be cleaned using the usual products/methods

Mattress and pillow protectors will be laundered and fitted, safe for each visit.

Floors will be hoovered and mopped.

Beds will be made and towels/bathmats etc be put in place

The turn around time has been increased to allow for disinfecting.

We will supply cleanser and disinfectant for your use whilst you are there.
Note due to the pressure of time during the change over, books and toys may not have been disinfected by the cleaner, unless they have clearly been used, so please wipe over and disinfect before and after use.
How can you help?
Do not come if you have symptoms of COVID-19. Stay at home and self isolate. We will offer a refund or deferment.

Please do not arrive early - the cleaners need to have finished and left.

Follow the current Government guidance.

Wash your hands thoroughly on arrival and regularly during the day.

Maintain social distancing and avoid crossing on the stairs

Inform us immediately if you show any COVID-19 symptoms during your visit and for up to 5 days after leaving.

When leaving, please place the used bedding in the laundry bags provided.

Wipe the hard surfaces with disinfectant.

Wipe door handles and the key safe on your way out, to help protect the cleaners.
Thanks